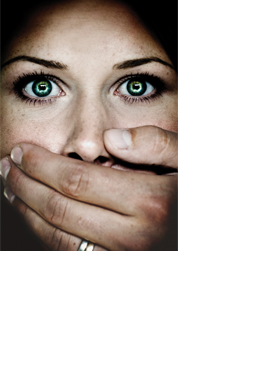 The Silent Epidemic
Family... Friends... Co-Workers... Employees... There's a good chance you know someone that is suffering from emotional or verbal abuse. This invisible and silent epidemic affects the lives of 1 in 6 individuals in Central Pennsylvania.
Occurring far more often than physical abuse, emotional abuse and its debilitating effects can lead to depression, drug abuse, fearfulness, suicide and even murder. An emotional wound is as bad as a physical wound and victims may begin to hate themselves and carry a great sense of shame.
EMOTIONAL ABUSE is any behavior that engages in intentional and purposeful action to diminish a person's identity and personal power. It is designed to control through the use of fear, humiliation, verbal and angry assaults. It does not affirm or nurture, there are no authentic connections, intimacy, or loving healthy interactions. Instead there is a systematic tearing down through the use of criticism and disrespect, which many times takes place behind closed doors.
Are you with someone who CONSTANTLY PUTS YOU DOWN OR MAKES YOU FEEL BAD ABOUT YOURSELF? Are you WALKING ON EGGSHELLS TO MAINTAIN BALANCE, but feel mostly off-balance? Are your OPINIONS IGNORED and IMPORTANT ISSUES SELDOM RESOLVED? Are you being ISOLATED FROM SOCIAL CONTACTS, FAMILY & FRIENDS? Do you feel that YOU ARE TO BLAME for the mistreatment from your partner?
If you answered "YES" to two or more of these questions, consider the possibility that YOU ARE BEING EMOTIONALLY OR PSYCHOLOGICALLY ABUSED.
POWERLESSNESS is a result of emotional abuse. This feeling occurs when you inappropriately allow others to take your power or personal rights and choices away from you. There are many strategies you can apply to stop others from taking away your power. We encourage you to attend our group meetings to learn how to implement these tactics in your life.
DON'T minimize these symptoms or expect them to disappear.
DO respect your pain and make the connections – listen to your inner voice and all those 'red flags'!
DO consider the fact that abusive behavior rarely changes without intervention.
We are here and we can help! Contact us today!